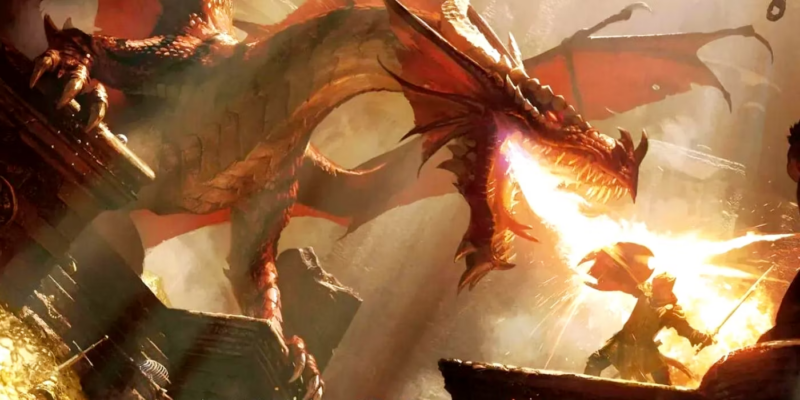 Dungeons and Dragons (D&D) developer Wizards of the Coast (WotC)'s latest attempt to update its decades-old Open Game License (OGL) still includes the controversial statement, "The Open Game License 1.0a is no longer an authorized license." The news follows the company's first attempt to produce an OGL update with similar language (and other controversial changes). widespread fan outrage and estrangement from creative society.
WotC says that this proposed "authorization" OGL v1.0a It will not affect any original content published under that previous license since its debut in the early 1900s, and that content will not need to be updated or relicensed to be compatible with any new OGL language. But any content is published after if the proposed OGL v1.2 goes into effect, it will not be possible to simply choose the previous license instead. update as compiled.
In An explanatory post on the D&D Beyond blog, WotC Executive Producer Kyle Brink said WotC understands this planned authorization is a "huge concern" for the community. But he added that this would mean that the new OGL would include illegal and/or hateful content, including "harmful, discriminatory, illegal, obscene or harassing conduct" as defined by WotC. is a necessary step to apply its limitations.
"If someone can choose to post harmful, discriminatory or illegal content under 1.0a, we can't use protective options in 1.2," Brink said. Providing an "inclusive gaming experience" in this way was a "deeply important" goal that was not included in the original OGL, he added.
It's still an open question whether WotC really has the legal power to completely cancel the previous version of OGL. This is because the original OGL contained a clause that clearly stated that players "may use any authorized version of this License to copy, modify, and distribute any Open Game Content originally distributed under any version of this License."
There is no specific language in the original OGL stating that it is irreversible. But in FAQ published when the original OGL was publishedWotC stated directly that "Even if Wizards makes a change [to the license] if you do not agree, you may continue to use an earlier, acceptable version at your option." And recent interview with board game site En Worldoriginal OGL architect and former WotC VP Ryan Dancey said the company "doesn't have the authority to disallow the OGL version. If that was a power we wanted to reserve for Hasbro, we would have spelled it out in the license."
It comes to the Commons
In addition to authorizing OGL v1.0a, the new draft language plans to remove many of the most controversial parts of the original leaked update, including requiring revenue reporting, collecting royalties for top content creators, and returning the license to WotC. original content The new draft language also clearly states that the new license is "perpetual, non-exclusive and irrevocable" and that only a few technical sections may be changed in the future.
D&Dwill be licensed under the basic mechanics of Creative Commons Attribution 4.0 International (CC BY 4.0), as WotC says, "puts no restrictions on how you use this content." While this is not strictly true, that license grants a "worldwide, royalty-free, sublicense-free, non-exclusive, irrevocable license" to the content of those rules, provided the licensor properly credits WotC for its creation.
For "quintessentially D&D content published by WotC" (such as classes, spells, monsters, and other creative content developed by the company), the new license will allow use, modification, and distribution with several restrictions. In addition to the illegal and/or hateful restrictions, the content, as discussed above, As such, the language draft restricts anything that violates third-party IP or implies WotC's official endorsement.
WotC said that a survey allowing the public to comment on this new OGL language project will be open to the public on Friday and will be available until February 3rd. Brink writes that this iteration of company and feedback "will go on as long as it takes … until we get it right."